LSM Ireland are proud to announce a recent rekindling of their partnership with Kadant PAAL.
Kicking off the new year in strong fashion, Craig Heley, President of Kadant PAAL, met with John Cummins from LSM to finalise the agreement which sees LSM Ireland become official Sales and Service partner for the range of PAAL fully automatic balers in Southern Ireland.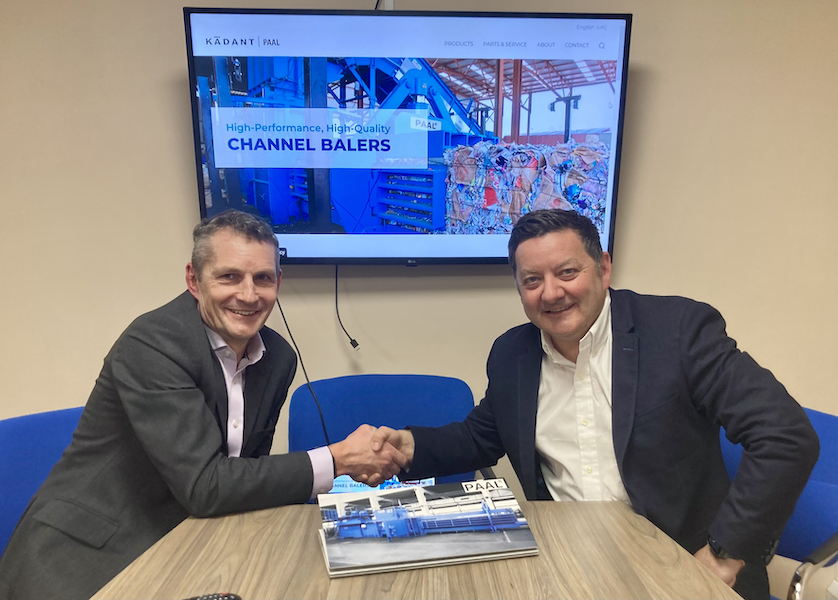 Kadant PAAL Limited are headquartered in Osnabruck, Germany, where they design and manufacture their range of Fully Automatic Balers. With this partnership, LSM Ireland will offer Kadant PAAL machines as part of their available range of products and services for Ireland.
Mr. Cummins commented on the new partnership, "The PAAL range will complement LSM's business in Ireland allowing us to provide solutions for higher volume users such as waste companies, logistics centers, and manufacturing plants looking to increase payloads and throughput, and reduce labour. Over the years we have supplied many second hand PAAL balers to our customers in Ireland. We like these machines as they are extremely robust, with long service life, and do what they say on the tin."
Mr. Heley was also excited to begin the partnership – "We are looking forward to extending our cooperation with LSM and are confident that LSM's excellent sales and service infrastructure will provide our customers in Ireland with the highest level of support."
To learn more about Kadant PAAL and their products, visit: https://www.kandantpaal.com/en-gb/.
To discuss your business's baling needs, contact the expert LSM team today.